It is a great pleasure to introduce you to our new website www.optikascience.com.
We worked to provide a simpler and more intuitive browsing experience, aiming to make more effective and immediate the use of the services offered, from manuals downloading to accessing technical support.
You will be able to download the manual, when available, directly from single product page.
There are two different types of manuals:


Teaching guide: A guide that, in addition to providing the necessary theoretical knowledge, accompanies the professor step by step in carrying out of the experiments.
To download the teaching guide proceed as follows :
1
Identify the OPTIKASCIENCE label on the package received or on the instrument, taking care not to damage it
2
Find the Serial Number and Product Code on the label
3
In the user area of OPTIKASCIENCE you will find the Manual Download page, enter the required codes, then enter the data required.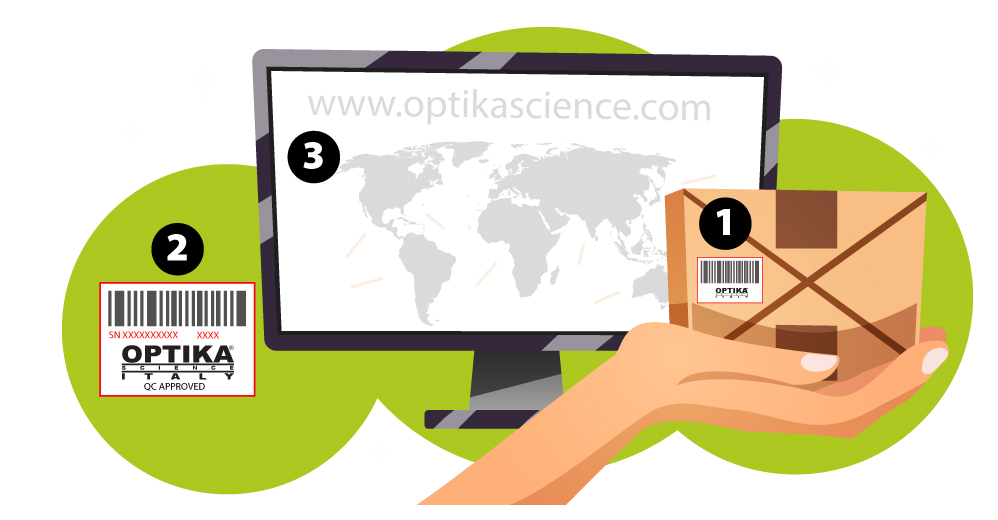 DONE!
Enjoy your experience on Optikascience.com!