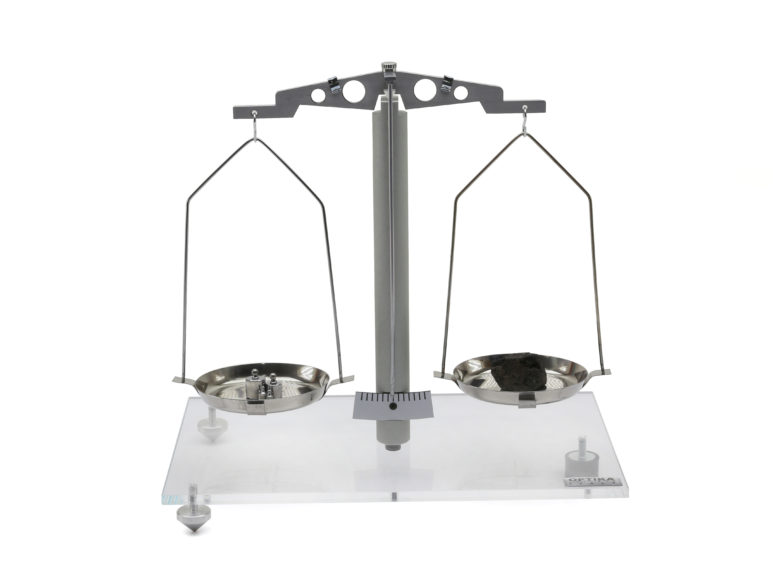 OPTIKA reserves the right to make corrections, modifications, enhancement, improvements and other changes to its products in any time without notice.
1433
Technical balance
The technical balance allows you to compare two masses. The two plates are supported by a beam that rests on a fulcrum.
The beam is symmetrical to the vertical plane assing through the fulcrum and can freely rotate around it.
An index is rigidly attached to the beam. By putting masses on the plates, you can compare the weights.
Dimensions:
Height: 33 cm
Base: 32 x 20 cm
Three adjustable feet
Provided with a weight box, from 10 mg up to 100g
Related Literature:
---

OPTIKA Science - 1433 Technical balance - Flyer EN
- 2.51 MB
---
Qty